Air Conditioning Installation & Replacement
Have your air conditioning installation performed by Payless Cooling & Heating! We have over 20 years of experience in all things air conditioning, ac repair, and maintenance. Having a quality air conditioning installation done correctly makes a huge difference in the life of your system. Our technicians are highly trained on different sizes and major manufacturers of air conditioning systems. We have done thousands of air conditioning installation services over the years, so you know we'll do it right the first time. Need an estimate? No problem, we provide ac installation estimate Friendswood TX and the surrounding areas as well.
Air Conditioning Installation Done Right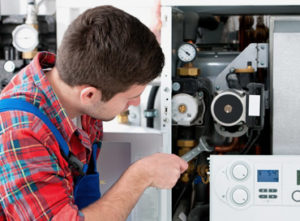 Payless Cooling & Heating is your best choice for your new system's ac installation Pearland. We take every detail, big and small into account to ensure your total satisfaction with your new air conditioning system. We evaluate all of the specifications of the new unit and make sure you understand the proper use of your system, as well as an AC maintenance schedule that will keep it running like new for years to come.
When you purchase a new system with Payless Cooling & Heating, we ensure the system is sized correctly to the needs of your space. During installation, we measure and adjust the proper amount of airflow, we check to make sure your air ducts are sealed and moving air efficiently throughout your home. We take special care to add the perfect amount of refrigerant for the system's needs, which can help save you from costly repairs in the future and unexpected coolant costs during installation.
Payless Cooling & Heating has been keeping our customers cool for over 20 years! Call Payless Cooling & Heating for your ac installation Pearland TX needs!