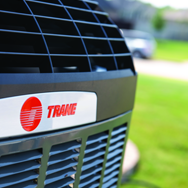 05
Apr
Top 4 Myths About Your HVAC Unit
The heating, ventilation, and air conditioning (HVAC) system is an integral part of
comfortable living, especially in Texas. There are many myths revolving around saving
your HVAC from being overworked, air filter replacement, the long going thermostat
debate, and HVAC maintenance. We're here to clear that up by debunking the Top 4
Myths About Your HVAC Unit.
1. Closing vents in unused rooms helps your home get cooler faster.
While this may sound like a good idea it actually could do more harm than good to both
your HVAC and your electric bill. When your air conditioning system is cooling your
home, it bases it off the average temperature of your home as a whole. (This means the
unused rooms as well.) When you close your vents in warm, unused rooms it actually
makes your HVAC system work harder as it tries to cool the home.
2. You should replace air filters every month.
This actually depends on a couple of factors, like how often you use your HVAC system,
the size of your home, the air quality of your home, and the type of filter you use. The
industry actually recommends you replace them every 90 days with some high-end
pleated filters lasting up to 6 months.
3. The average temperature is 70-degrees Fahrenheit.
The ongoing battle of what the thermostat should be set to has been an ongoing
argument. Some go by comfort and others base their thermostat on how high their
electricity bill is. Whatever your reason may be, the recommended temperature in
warmer weather is 78-degrees Fahrenheit according to the Department of Energy
(DOE). This helps lessen the cost of your bills when the weather outside gets warmer.
(Don't blame us, we're just the messenger here.)
4. Tune-ups aren't important.
Your HVAC tune-ups are just as important