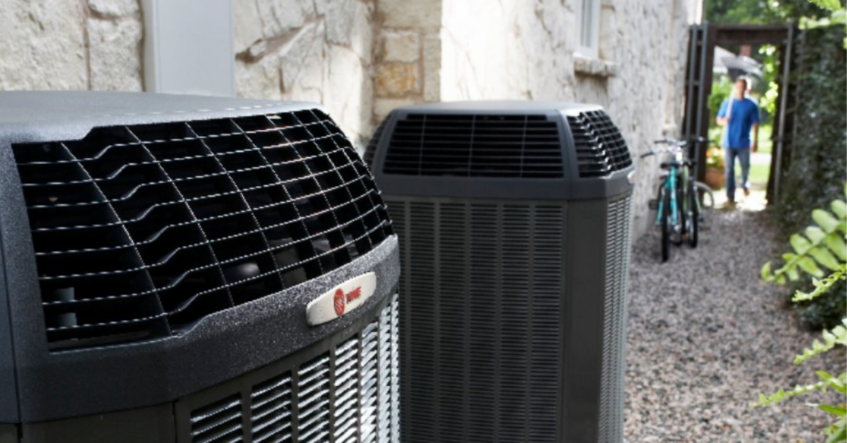 17
Sep
Questions you should ask before purchasing an A/C unit

Air conditioning is an essential part of daily life in the Lone Star State, which makes figuring out what to buy and what to ask when shopping pretty stressful. And when all you're trying to do is stay cool, it's easy to overlook details like size, thermostats, and cost. With that in mind, here are three critical questions to ask our Payless Cooling & Heating team before investing in a new Trane system.

Which size unit should I purchase?
It's so important to find a correctly sized unit for your home. An A/C unit that's too big will cool your home down quickly, but also cycle on and off more frequently, not allowing the system the time it needs to properly lower humidity. On the other hand, an A/C that's too small will run all day and struggle to cool your space. Be sure to let us know about your home's square footage, so we can help you find the right unit.

Which thermostat should I get?
Whether you go with a manual or smart thermostat, both work best when placed in a centralized location in your home. It's also smart to keep the thermostat away from windows or direct sunlight if possible.
What's the difference between manual and smart? Well, manual thermostats are great if you maintain a steady daily routine. For example, if you work from home. Smart or programmable thermostats, however, offer better temperature control. In fact, you don't even have to be home to change the temperature—all you need is an app on your phone. Be sure to let us know about your routine, especially if you're always on the go and forget to turn the temperature up before leaving. In that situation, a smart thermostat could save you a lot of money in energy costs.

How much is this going to cost me?
Just like with any big purchase, having a budget set up before contacting Payless Cooling & Heating is important. That's especially the case as you shop for A/C units. The last thing you want is to buy a unit that's too expensive, so try coming up with a price range that you're comfortable with spending. Once we know this range, it will save time in narrowing down your options and getting your home cool again.

Have any further questions? Want to set an appointment? Please contact Payless Cooling & Heating at (281) 227-3784. With over 20 years of experience, we're sure we'll be able to help.