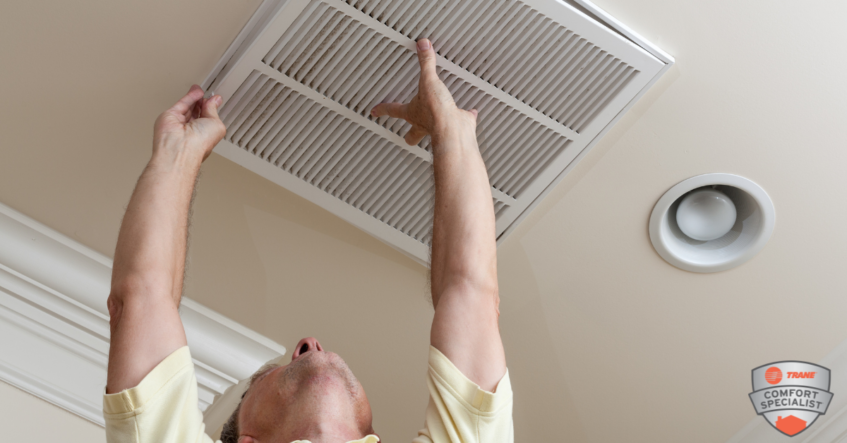 12
Aug
Improving Air Quality
Our friends at Trane broke the mold on clean air with their CleanEffect™ products. With about 65 million Americans suffering from asthma and allergies, and an average of 90% of people spending their time indoors, according to Kenneth Mendez, CEO, and president of the Asthma and Allergy Foundation of America, the quality of the air we breathe is important.
So, how do these particles and other allergens get into your home? And, what can you do to ensure you and your family are breathing clean air?

Air quality can be affected by several factors, like dirty air filters or air brought in from the outside. Unfortunately, most of these pollutants are invisible to the human eye. Particles like dust, smoke, and bacteria are often .3 microns or less. At that size, allergens can get deep into your lungs because they aren't filtered well by your nose and throat.

Having a regular cleaning routine and effective Trane air cleaner, such as Trane CleanEffects™ Air Cleaner, can reduce the presence of potential asthma and allergy attack triggers in your home.
Those triggers include everything from dust, pollen, pet hair and dander, dust mites, mildew, lint, fungus, most tobacco smoke, cooking grease, and even bacteria. Air cleaners such as those Trane offers help eliminate most airborne allergens from the air that pass through the filter, resulting in cleaner air for you and your family.

Not sure what best suits your needs? Give us a call at 281-227-3784 and ask about our air cleaners and which one is right for you.