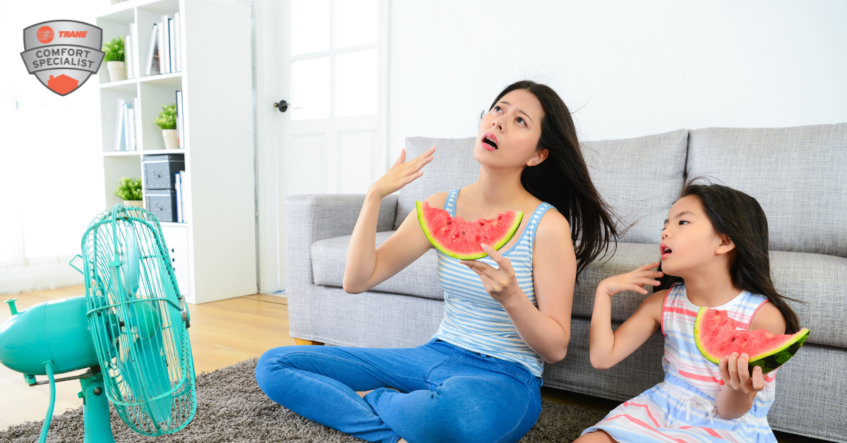 12
Aug
Tips To Avoiding A Hot Home
The inside of your home channeling the summer weather is every Texan's nightmare. Thankfully, a few summer tips can help you save money on your electric bill, keep your equipment in top shape, and keep the home at an optimal temperature to escape the heat.
Schedule a maintenance check.




Your AC system works year-round to keep you cool, so regular seasonal maintenance checks are a necessity to keep it running smoothly. These checks help catch issues before they become a problem, and increase your unit's lifespan. Getting your AC unit serviced can reveal coolant leaks or other common wear-and-tear issues that affect your system's efficiency during those hot summer days. Give us a call at 281-227-3784 to schedule a maintenance appointment.

Not home? Turn the thermostat up.
The temperature of your home should fluctuate based on your home activity. For example, when you're out running errands, there's no need to keep the temperature in the house as cold as when you're sleeping at night. Adjusting to a higher temperature will not only help keep your AC unit from overworking, but will also help you save money on your electric bill.
Close your blinds
Your AC unit isn't the only thing that can affect your home's internal temperature. The windows in your home, and the amount of light that's let in—or kept out—can make a big difference. The higher the internal temperature rises, the harder your AC system will need to work to keep your home at your desired temperature. You can combat this by closing your blinds and curtains, which helps keep the heat at bay.
Keep your doors and vents open
Indoor circulation is key when keeping your home at a comfortable temperature. To keep cool air flowing throughout the space—and to maximize the work your AC unit is doing—keep air vents and bedroom doors open, and check to make sure your ceiling fans are spinning the right way. Counterclockwise spinning fans bring air up and then push the air down, creating a wind-chill effect that cools the body.