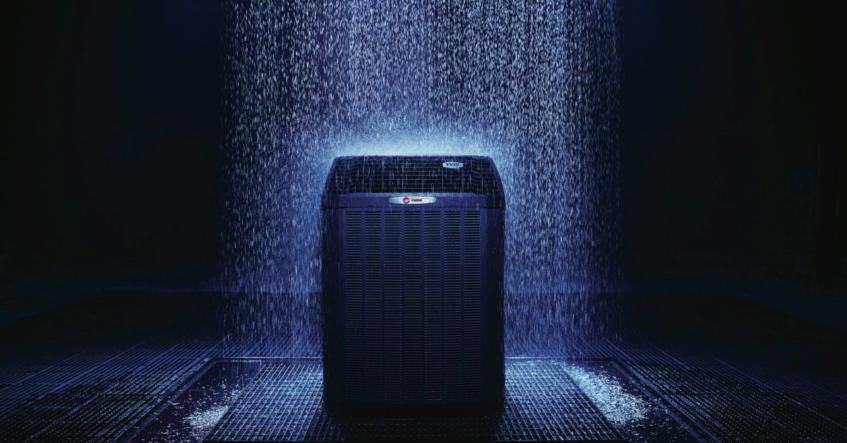 12
Aug
How to protect your AC unit during Hurricane season.
Hurricane season is in full effect. Preparing your AC unit for a big storm could save you hundreds in potential repairs or damages from unpredictable weather. Here are five tips from our friends at Trane that will help you protect your AC unit in the event of a hurricane.

1. Pre-cool your home.
With potential power outages on the horizon, it's important to cool your home before the storm arrives. Set your thermostat to a cooler temperature, so it stays cooler for a longer time during a power outage. Remember to also close all blinds, doors, and windows to help your house stay cool.
Turn off electricity to your air conditioner.




Turning off your thermostat and circuit breaker before the storm could prevent any electrical surges to the unit. This could avoid burning out your motor or causing any electrical damage to your outside unit.

Cover your outdoor A/C unit.




AC units can get damaged during a hurricane due to high wind speeds and debris. It's not practical to assume you'll check on the unit during inclement weather, so it's important to protect and cover your AC unit with a tarp to prevent any external or internal damage.

Secure the unit.
Secure your AC unit using hurricane-proof straps and tightly secure them. This prevents your base from shifting and keeps it intact, avoiding any unexpected flights and subsequent damage to your unit and/or property.

5. Check for damage before you turn your air back on.
Before you turn your outside condenser back on, be sure to check for any damages that may have occurred. We recommend you check for any debris that may be lodged in your unit, and check for any damages to wires or pipes that have been torn, unplugged, or damaged. Turning it on right away without a thorough check could cause further damage to your unit.

Make sure to reference these tips for any future storms that may come. Remember that these simple and easy tips could save you the burden of having no AC, in addition to costly repairs or replacements.
If you have any further questions about your AC or need a technician, make sure to contact us by calling ​​281-227-3784 to set up an appointment.